Wendy Dingwall
Wendy Dingwall
In July of 2009, owner and publisher, Wendy Dingwall launched Canterbury House Publishing, Ltd. Our mission is to publish wholesome quality fiction and memoir including romantic suspense and mystery genres, with an emphasis on colorful Southern U.S. regional settings. We will seek authors who are passionate about their stories, their craft, and the marketing of their books.
Since starting in the publishing business in October, 2003, Dingwall has created an Author's Handbook for Marketing, been a guest speaker on Marketing Authors and their Books at High Country Writers, was a guest on two Publishing panels at Cape Fear Crime Festival in 2006, and gave a Dialogue Workshop at the May We Write Conference in 2007.
Dingwall is a past president and strong supporter of the High Country Writers Association that meets twice monthly in Boone, North Carolina. A member of the High Country Writers Association since 2002, in early 2005 she helped to form a small critique group known as the Fellowship of the Rose. When she is not devoting herself to publish and promote fellow authors, Dingwall is writing the second novel, to follow her first, Hera's Revenge, a travel mystery to be released in Spring 2011. Hera's Revenge is the first in a series where Dingwall's love of travel, mystery, and story-telling melds and resonates. She also continues to work on a family story about her mother.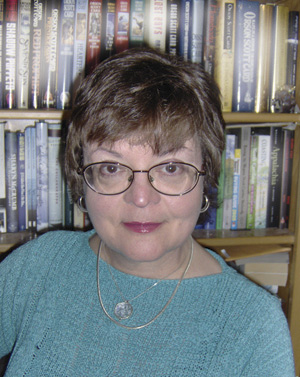 Judith Geary is a resource on the ancient world: specifically Rome of the Republic, fiction editor; teacher of communication arts and creative writing. She is author of Getorix: The Eagle and the Bull, a Celtic adventure in ancient Rome; Getorix: Games of the Underworld, and co-author with Sandra Horton of the accompanying curriculum.
In her other life, Geary teaches at Appalachian State University and edits for Ingalls Publishing Group. Her background includes an MA in Education from George Peabody College and continued graduate work in writing, editing, literary criticism as well as over ten year involvement in High Country Writers. She currently serves as an evaluator on the international level for Future Problem Solving International and as scenario coordinator for the NC affiliate.
She is available for school visits and presentations from middle school through seniors:
Possible topics include:
1) The novel content and questions raised by the story, including: * How people from competing cultures can be friends even though their ideas of the world are very different. *How people deal with life changes and adapt to a new culture.
2) Daily life in the ancient Roman world, including: * Roman foods and clothing, including recipes and diagrams. The group can actually make the foods and clothing described. *Roman architecture and construction methods – from arches and aqueducts to roads and sewers. *Roman social structure including the importance of the father figure, elected offices, the role of women, the military, slavery and citizenship.
3) Creative writing: *Getting started: Write what you know – or what you only imagine. *Shaping your story to your readers. *Shaping your story for publication – how a real author and editor work together.
4) Integrated, or A+, programs including history, science, math and language arts: *History, focusing on how the changes in pivotal period led to the growth of the Empire. * Social studies, including the role of women, slavery and citizenship. *Math, including Roman measures and measuring instruments. * Language arts, including Roman myths, speeches, epigrams and poetry. *Art, including fresco, encaustic (pigment in wax), mosaics and sculpture
Linda Jencson has a BFA in Fine Arts Photography and a Doctorate in Cultural Anthropology. She teaches Cultural Anthropology, North American Indians, and sometimes Archaeology, and Magic Witchcraft and Religion at Appalachian State University. She publishes scholarly articles on popular culture, comparative religion, and disaster response. All of her work revolves around the ways in which symbols can be used to motivate coordinated social action.

She has presented nearly 20 papers at scholarly conferences, and has given programs for a variety of community and tourist venues. These include Concordia Communiversity in Minnesota, Appalachian State's Senior Scholars, The University of Oregon's Speakers' Bureau, the national tourist group Senior Summer School, and Duke University's Continuing Education Camp in Blowing Rock, NC. She has also done programs for middle school children through the University of Oregon's "Super Summer" program.

Dr. Jencson makes each presentation a performance. She has programs prepared on the following topics—many of which have been polished to perfection through repeated presentation to a variety of groups—and she can design others to suit your group's needs:

Popular Culture

What's It All About, Harry Potter?

The Changing Ethos of American Film and Television

Buffy the Vampire Slayer: More than Entertainment

Disaster Studies
The City that Survived: Role Model Disaster Response to the Spectacular Red River Valley Flood of 1997
Native Americans

Hollywood Indians: Native Depictions from Stereotype to Artistic Control

The Trail of Tears

Powwow Etiquette

The Mound Builders

Tribal Politics

Indians for Writers: Don't Stereotype—Research!

Religion of the Buffalo Hunters

General Anthropology

Wicca, Neopaganism, and Space Age Shamans: Cult in Cultural Context

Stone Age Economics

Voodoo: an Adapting Religion

Uff-da: Dialect in America

Audience Participation Events

Crash Course in Art History combines slides, lectures and hands-on artistic creations by participants in the styles of Ancient Egypt, the Gothic Era, and the Impressionists. Allow 6 hours or three 2 hour sessions.

Cheyenne Murder Mystery starts with a lecture on Cheyenne tribal organization followed by assignment of roles to participants to transform them into members of a historic Cheyenne band. A tragic murder has just been committed and it is up to the tribe to use their detective skills and tribal associations to find the murderer. Allow 4 hours, ideally a I hour lecture and a 3 hour sleuthing session.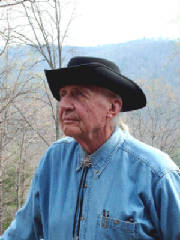 Bill Kaiser has conducted seminars and work shops in Write Your Memoir, Research for Fiction and Non-Fiction Stories, and How to Write Historical Fiction. He has an extensive record of writing news reports, magazine articles and "how to" instructions. He has contributed to books and manuals on Corporate Public Relations, Aerospace Reporting and Travel Writing.

In the past 10 years, as a member of the High Country Writers group, he has critiqued and edited hundreds of pages of manuscripts.

Since retiring to the mountains of Northwest North Carolina, Bill has pursued his long-time interest in the American Civil War with extensive research into life during the 1860s in Western North Carolina, Southwest Virginia and East Tennessee.

His historical fiction novel "Bloodroot" tells the story of the clash of ideologies that brought war, murder, robbery, rape and genocide to Southern Appalachian mountain folk. The novel is scheduled for publication in mid-2007. A sequel "Night Riders" is in development for publication in 2008/2009.
Nora Percival's long career as editor and administrator often provided her with opportunities for public speaking. But now her talks are about the two memoirs which have been published in the past five years. She has spoken to many book and women's clubs and book fairs, and recently to English classes at a community college.

Because her books are about periods which have now passed into history, the talks provide a window into those troubled times. Her firstwork, Weather of the Heart, is about her childhook in Russia during the early years of the Bolshevik Revolution and her difficult jorney to America at the age of eight. Percival writes movingly about her family life and how drastically it changed under the new totalitarian regime, and translates much of the drama into her talks. Her parent, cousins and especially Babushka, her beloved grandmother, come to vibrant life as we share their tribulations and small triumphs against famine and anxiety.

Percival found, in her first book. an act of resurrection for those she had lost, so she knew she had to write her second memoir, Silver Pages on the Lawn. It tells the poignant love story of two students at Columbia University in New York during the difficult days of the great Depression of the 1930s, in the troubled years before World War II. Because it was over two years before they could be married, the young lovers wrote hundreds of letters about their lives and the world in which they lived. We share their tribulations and longings, their happy married life which they finally achieved, and the abrupt ending of their story.

Percival can speak about either of these two historic eras or both, with emphasis in either the human stories or the life of the time, and is competent to address small or large groups, live or through the media (TV or radio). An interview with her granddaughter was excerpted on NPR last summer, and produced enthusiastic responses from her hearers.

The author may be reached by E-mail at percival@goboone.net or by phone at 828-297-2828.
Copyright 2009 to present
High Country Writers * Boone * NC * 28607