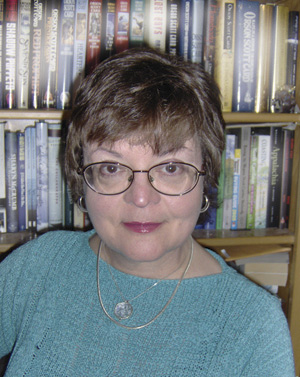 Judith Geary
JUDITH GEARY teaches at Appalachian State University and edits on a contract basis. Her background includes an MA in Education from George Peabody College and continued graduate work in writing, editing, literary criticism as well ten year involvement in High Country Writers. She currently serves as an evaluator on the international level for Future Problem Solving International and scenario coordinator for the NC affiliate. She is available for school visits and presentations from middle school through seniors. Possible topics include: 1) The novel content and questions raised by the story, including: * How people from competing cultures can be friends even though their ideas of the world are very different. * How people deal with life changes and adapt to a new culture. 2) Daily life in the ancient Roman world, including: * Roman foods and clothing, including recipes and diagrams. The group can actually make the foods and clothing described. * Roman architecture and construction methods; from arches and aqueducts to roads and sewers. * Roman social structure including the importance of the father figure, elected offices, the role of women, the military, slavery and citizenship. 3) Creative writing: * Getting started: Write what you know or what you only imagine. * Shaping your story to your readers. * Shaping your story for publication how a real author and editor work together. Integrated, or A+, programs including history, science, math and language arts: * History, focusing on how the changes in pivotal period led to the growth of the Empire. * Social studies, including the role of women, slavery and citizenship. * Math, including Roman measures and measuring instruments. * Language arts, including Roman myths, speeches, epigrams and poetry. * Art, including fresco, encaustic (pigment in wax), mosaics and sculpture "mailto:judithgeary@msn.com"
LINDA JENCSON has a BFA in Fine Arts Photography and a Doctorate in Cultural Anthropology. She teaches Cultural Anthropology, North American Indians, and sometimes Archaeology, and Magic Witchcraft and Religion at Appalachian State University. She publishes scholarly articles on popular culture, comparative religion, and disaster response. All of her work revolves around the ways in which symbols can be used to motivate coordinated social action.

She has presented nearly 20 papers at scholarly conferences, and has given programs for a variety of community and tourist venues. These include Concordia Communiversity in Minnesota, Appalachian State's Senior Scholars, The University of Oregon's Speakers' Bureau, the national tourist group Senior Summer School, and Duke University's Continuing Education Camp in Blowing Rock, NC. She has also done programs for middle school children through the University of Oregon's "Super Summer" program.

Dr. Jencson makes each presentation a performance. She has programs prepared on the following topics—many of which have been polished to perfection through repeated presentation to a variety of groups—and she can design others to suit your group's needs:

Popular Culture

What's It All About, Harry Potter?

The Changing Ethos of American Film and Television

Buffy the Vampire Slayer: More than Entertainment

Disaster Studies
The City that Survived: Role Model Disaster Response to the Spectacular Red River Valley Flood of 1997
Native Americans
Hollywood Indians: Native Depictions from Stereotype to Artistic Control
The Trail of Tears
Powwow Etiquette
The Mound Builders
Tribal Politics
Indians for Writers: Don't Stereotype—Research!
Religion of the Buffalo Hunters
General Anthropology
Wicca, Neopaganism, and Space Age Shamans: Cult in Cultural Context
Stone Age Economics
Voodoo: an Adapting Religion
Uff-da: Dialect in America
Audience Participation Events
Crash Course in Art History combines slides, lectures and hands-on artistic creations by participants in the styles of Ancient Egypt, the Gothic Era, and the Impressionists. Allow 6 hours or three 2-hour sessions.
Cheyenne Murder Mystery starts with a lecture on Cheyenne tribal organization followed by assignment of roles to participants to transform them into members of a historic Cheyenne band. A tragic murder has just been committed and it is up to the tribe to use their detective skills and tribal associations to find the murderer. Allow 4 hours, ideally a 1-hour lecture and a 3-hour sleuthing session.
"ENERGIZING WRITERS SINCE 1995"
Copyright 2009 to present
High Country Writers -- Boone -- NC -- 28607