Energizing Writers Since 1995
Members include writers of fiction and non-fiction -- mystery, romance, poetry, Civil War, Appalachian women, memoir, erotica, Roman historical, young adult fiction and non-fiction, children's books, local history, real estate, as well as Southern fiction.
The High Country Writers organization meets the second and fourth Thursdays of most months from 10 a.m. to noon at the Watauga County Public Library, 140 Queen St., Boone, NC. Visitors are welcomed!
Click here for our current calendar.
June Program:
High Country Writers hosts author Albert A. Bell, Jr. as speaker at our program session on Thursday, June 13, 10 am to noon at the Watauga Country Public Library. All HCW programs are open to the public and guests are invited.
Albert Bell's writing career spans the decades since 1972 and genres from mystery novels, historical novels, children's books, the New Testament and baseball. Bell's published works include contemporary mysteries Death Goes Dutch and Kill Her Again. His nonfiction works include, Resources in Ancient Philosophy (co-authored with James B. Allis), Exploring the New Testament World and Perfect Game: Imperfect Lives. His articles and stories have appeared in magazines and newspapers from Jack and Jill and True Experience to the Detroit Free Press and Christian Century. The Secret of the Lonely Grave and The Secret of the Bradford House, are current in the series of Steve and Kendra mysteries for young people, from Ingalls Publishing Group. In historical fiction, Daughter of Lazarus, published by Thomas Nelson, and All Roads Lead to Murder, from Ingalls Publishing Group, were followed by The Blood of Caesar, selected as one of five best mysteries of 2008 by Library Journal, and Corpus Conundrum. Death in the Ashes, fourth in the series, Cases from the Notebook of Pliny the Younger, is due out from Perseverance Press in fall of 2013.
Although obviously a prolific writer, Bell considers himself a "shy person," he believes he is a storyteller more than a literary artist. He says, "When I read a book I'm more interested in one with a plot that keeps moving rather than long descriptive passages or philosophical reflection." He writes books he would enjoy reading himself.
Dr. Bell has taught at Hope College in Holland, Michigan since 1978, and, from 1994 - 2004 served as Chair of the History Department. He holds a PhD from UNC-Chapel Hill, as well as an MA from Duke and an MDiv from Southeastern Baptist Theological Seminary. He is married to psychologist Bettye Jo Barnes Bell; they have four children and a grandson.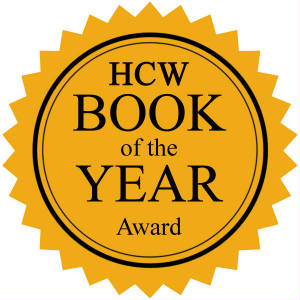 High Country Writers held their annual book awards ceremony this year at Grace Lutheran Church Fellowship Hall on 115 E. King Street (directly across from Daniel Boone Inn) in Boone, NC on Thursday, May 9, from 10 am - 1 pm. Awards were presented for books of excellence published in 2012 in the following categories: Memoir, Appalachian Fiction, Poetry, Fiction, Autobiography, Non-fiction, Historical Fiction and Mystery. Recipients (respectively) will be Nora Percival, for The Whirligig of Time; Peggy Poe Stern, for The Rising Sun; Dorothy C. Isbell for Come Fly With Me; Ingrid Kraus, for Red Leather Chair; Jeff Block, for Nine Years After; Linda Jencsen for Power Trip; William F. Kaiser for Hellebore and Marcia Cham for The Tarnished Pulpit. Bart Bare will be Master of Ceremonies. Presenters will be Judy Geary, Bart Bare, Grace Wakeman, Danielle Bussone, Ariel Parsons, Evelyn Asher, Pearl Bishop and Ree Strawser.